Heartwarming ingredients for cold winters
Article Details
Winter is all about curling up with a hot cup of tea or cocoa. But what if including a few key ingredients in your desserts could help warm you up too? Here are some that are sure to add a sweet and warm touch to any winter day!
Go bananas!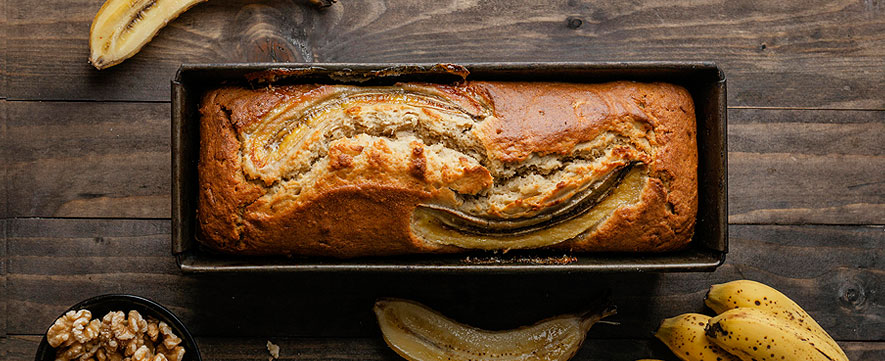 This calls for warm banana cake, drizzled with some Nestlé Sweetened Condensed Milk (have you tried our Squeezy bottles?)
Bananas are packed with vitamins and nutrients, like Potassium and Vitamin B6; this helps regulate your blood pressure and keep you feeling energized… so it's no wonder bananas are one of the first ingredients to pop up on every grocery list!
Curl up with some chocolate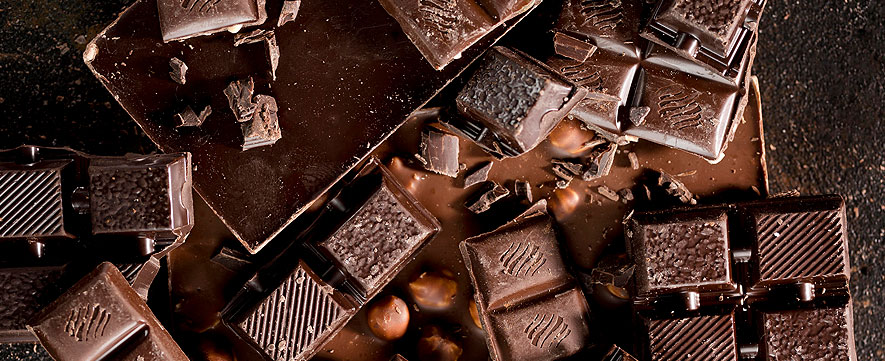 Not that anyone needs another reason to indulge in chocolate, but winter is definitely the season to increase your intake of this relaxing ingredient. A great source of Magnesium, Chocolate helps regulate and improve your mood, making it easier to fight off the gloom of grey skies and dark afternoons. As you stroll the chocolate aisle, keep in mind that the darker the chocolate, the higher the Magnesium!
Sprinkle some cinnamon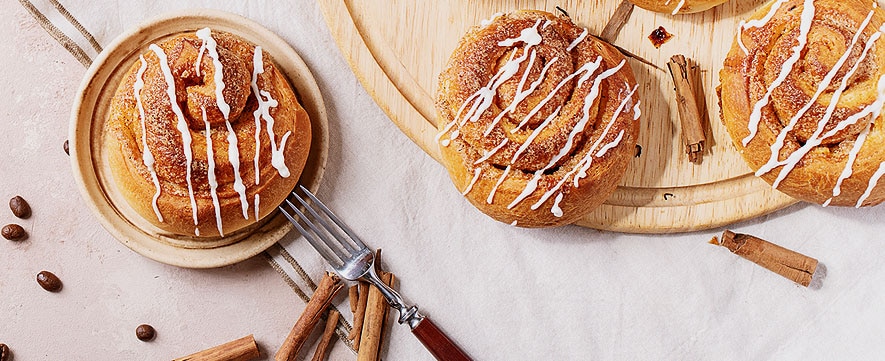 Ever wondered why so many winter dishes and desserts include cinnamon? According to researchers, cinnamon has thermogenic properties, which increase the amount of carbon dioxide in the stomach, leading the body to retain body heat and feel warm in cold weather. Interestingly enough, the opposite happens when it's warm outside, making cinnamon a perfect ingredient for both hot and cold weather. This is cause for celebration and warm cinnamon rolls, of course!
Grab some ginger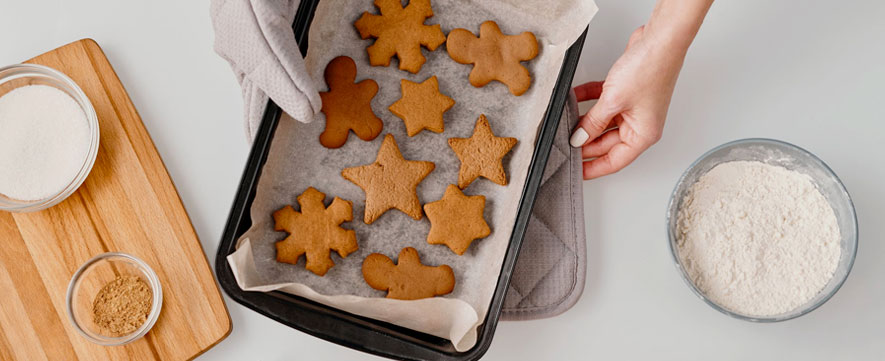 Gingerbread cookies are everywhere during the winter holidays and for good reason! Because of its immunity boosting benefits and delicious taste, ginger is added to plenty of winter dishes, drinks and desserts. Whether you choose to grate it and add it to some lemon and honey in your tea… or enjoy it as candied ginger, you cannot go wrong with this powerful and very versatile ingredient!
Keep
in mind:
Different types of pies and fillings require different baking methods.As a general rule, it's better to opt for blind baking if your pie will have an unbaked filling, like creamy chocolate or lemon custard. In case you're making a quiche, it's better to bake the pastry with the filling at the same time.
Subscribe for Some Sweet Updates
I want to receive the latest news and information, offers and deals from Nestlé. I can unsubscribe at any time.