Make your sweets look even sweeter
Article Details
It is said that we all eat with our eyes first, so make your desserts look as good as they taste! Take our simple decorating tips into your kitchen and jazz up your dessert so that it looks (almost) too good to eat.
Dress your cake with icing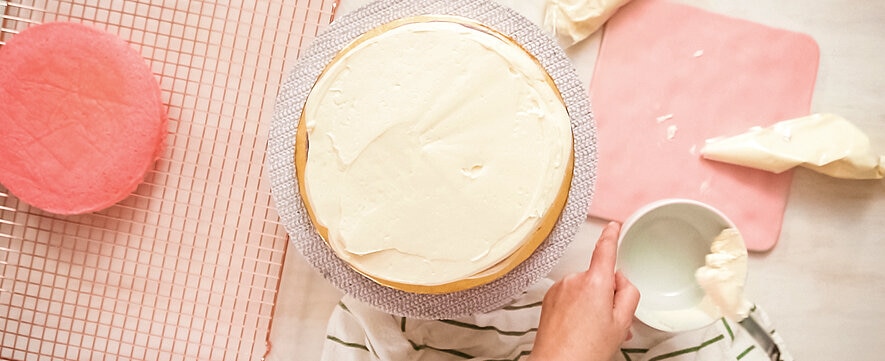 Icing your cake will make your cake look great and add that moist texture everyone loves, taking it from delicious to drool-worthy. You can make a simple glaze and pour it over your cake, but when you're working with thicker icings such as buttercream, follow these simple steps for perfect results: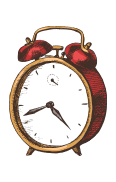 Step 1 :
Let your cake cool completely before you begin. This prevents the icing from melting.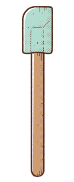 Step 2 :
Seal the crumbs by applying a thin layer of icing over your cake with an offset spatula. This is called a "crumb coat". Chill your cake after sealing the crumbs.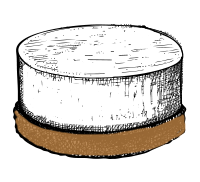 Step 3 :
Now, apply a thicker layer of icing on the top and on the sides. To ensure a smooth and even finish all around, slowly spin the plate with the other hand while applying this thick layer.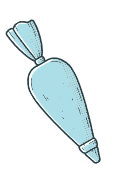 Step 4 :
Decorate your cake using toppings or garnishes. If you're feeling adventurous, you can add little mounds of icing with a piping bag, or a DIY one using a plastic sandwich bag or parchment.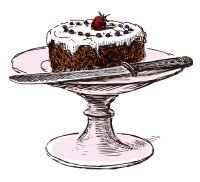 Step 5 :
It's serving time! To get tidy slices, wipe your knife clean every time you cut into your dessert. This is also a good tip when slicing brownies and cookie bars.
Get creative with garnish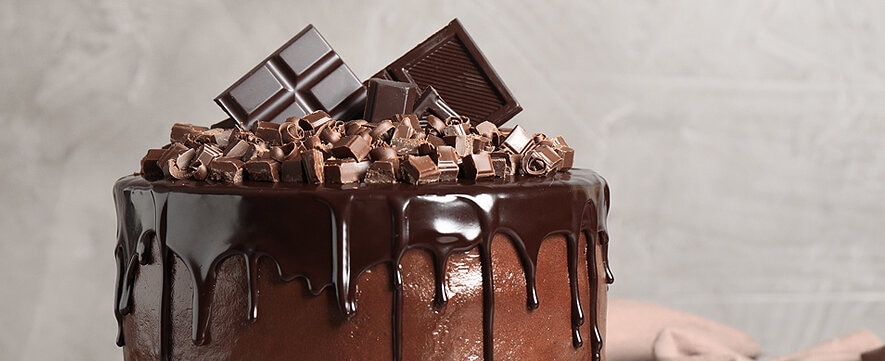 With garnishes, it's not just about the looks. They add texture, complement the flavors in your dessert and can even hide imperfections. Examples include sprinkles, nuts, coconut flakes, crushed biscuits, fresh or dried fruit, chocolate shavings, cocoa powder, powdered sugar and edible flowers. Remember to apply a thin layer of icing before sprinkling some garnish so that they have something to stick to.
Pay attention to plating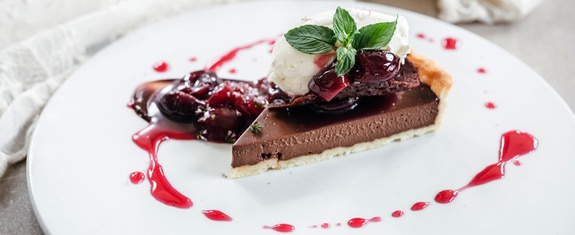 Give your dessert the backdrop it deserves. A larger plate will give you room to decorate as you please. Wipe away any leftover crumbs or sauce on your plate with a clean damp towel. You can fill the blank spaces with a sprinkling of garnish, a spoonful of cream on the side or a final drizzle of syrup - to achieve that flawless restaurant look. Finally, consider the color of the plate and experiment with different shades and textures to help your dessert stand out - we're talking Instagram material.
Transport your dessert safely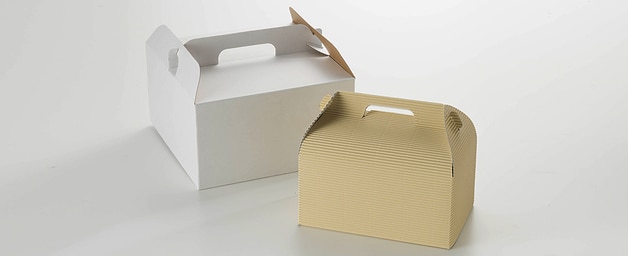 You've managed to make a dessert that looks mouthwatering - yay! But what if you're taking it to your friend's place? A cake or cupcake carrier is worth the investment, but if you don't have one then find a box, pad it using a towel, wrap your cake and place it on a flat surface if traveling by car so that it stands the test of transport.
Subscribe for Some Sweet Updates
I want to receive the latest news and information, offers and deals from Nestlé. I can unsubscribe at any time.