How to add sweet touches to your Iftar
Article Details
The holy month of Ramadan is upon us! Whether you're looking to set an elaborate Iftar or want to add a special touch to a simple Suhoor with your family, there's always a reason to sweeten moments around the table with thoughtful decorations.
Choose a theme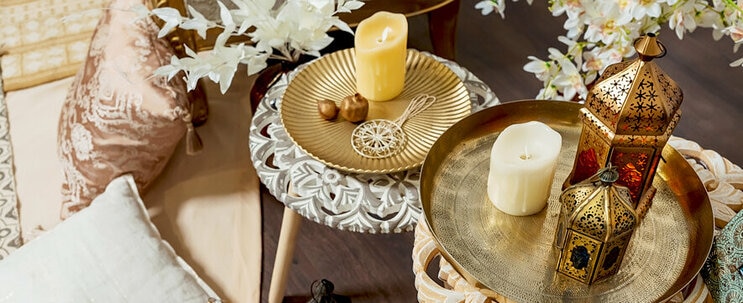 if you're unsure where to begin, finding a theme will make adorning your table much easier. For example, you could go the traditional route (think Arabesque patterns, lanterns and calligraphy), the Boho route (think lots of plants and baskets), the modern route (think edgy colors and geometric shapes) and so on. The possibilities are endless, so let your creativity take flight!
Plate up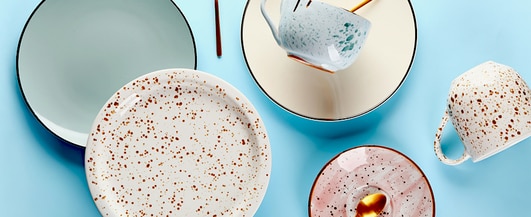 Consider where your desserts will sit. If you don't mind washing a few extra dishes, you can set your desserts on small serving plates so your loved ones can enjoy a little bit of everything. Or, get creative and serve dried fruits and sweets in tiered cupcake stands. Dress up your desserts by garnishing them with crushed nuts or edible flowers. As for drinks, get juice dispensers to serve traditional Ramadan drinks like jallab or tamarind juice.

If you've ordered some sweets, make sure you take them out of their packaging. Plating them nicely will add a sweet touch to your Iftar table and make your loved ones feel extra special too.
Decorate the table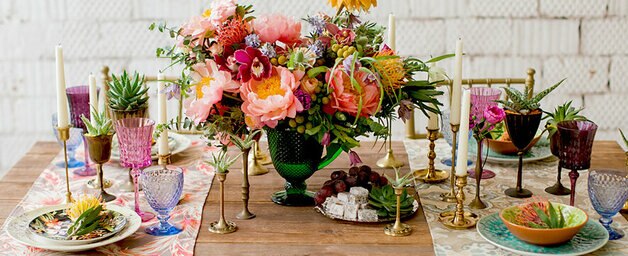 Bring your theme to life (and to your Iftar). Let's not forget the tablecloth. Simple decorations like fresh flowers will never be out of place. Otherwise, add flair to your table with crescent and star shaped ornaments that you can make yourself or buy and reuse next Ramadan. The prettier your setup, the more memorable this occasion will be.
Let's not forget the table cloth! A good design rule of thumb is contrast. Pair metallic plates with a bright tablecloth in a solid color. Or if you have simple dinnerware, decorate with plenty of ornaments and a patterned backdrop. Going with a buffet-style setup? You'll be able to scatter more decorations in between plates and side dishes, and even add a hotel buffet touch with mini chalkboard signs to label each dessert.
Create ambience with lighting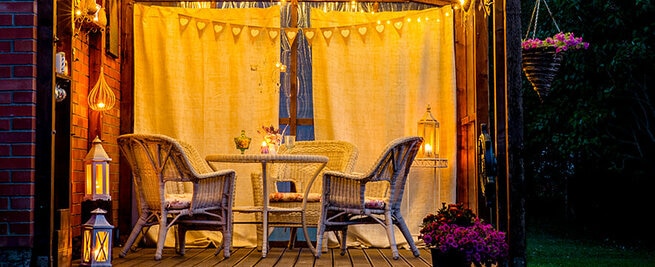 Now it's time for the finishing touches! Once the sun has set, that's where lanterns and other lighting fixtures come out to shine. Illuminate your table with tea candles or lanterns, which will cast a beautiful Arabesque pattern on your table. You can buy some or even make your own. Make good use of lighting and you'll add extravagance to the simplest of feasts.
Subscribe for Some Sweet Updates
I want to receive the latest news and information, offers and deals from Nestlé. I can unsubscribe at any time.