Table settings fit for a feast
Article Details
One of the top items on any holiday party list is the ultimate table setting. Here are a few ideas that are sure to impress your guests!
Set the mood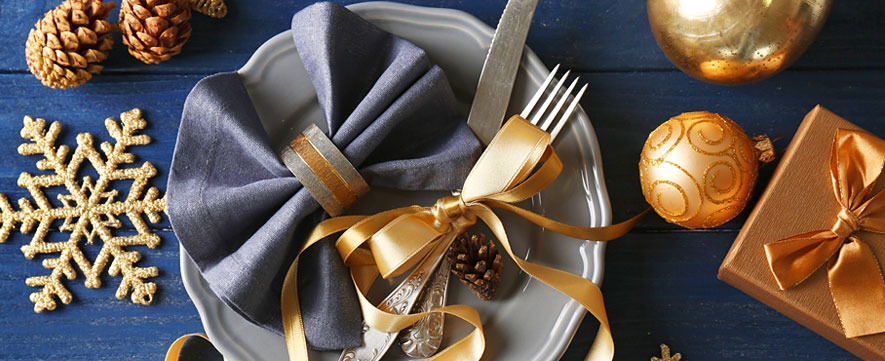 Whether you choose to go for traditional festive bold colours or a modern all-metallic, make sure your decoration theme is consistent throughout your home and across your table. Sticking to one or two colours usually creates elegance but feel free to think outside of the box: bursts of colour can add a festive feel when done well!
Invite nature to dinner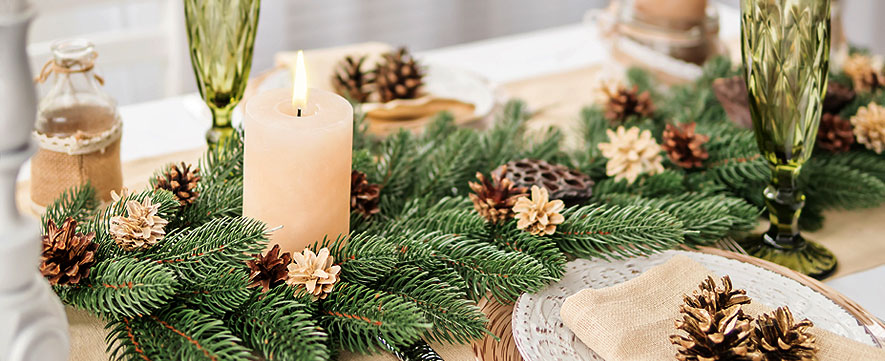 Even if you're celebrating the holidays in a warmer part of the world, adding some snowy motifs, dried twigs and colourful leaves will add a winter wonderland mood to the setting. You can also add a woodsy vibe to your setup by bringing in some logs, pinecones and green tinted glass items to match.
Festive food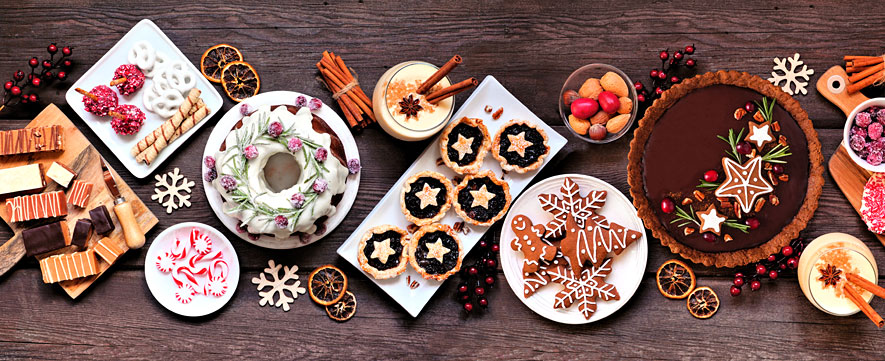 Your holiday theme doesn't just end at plates and decorations—after all, food is the main event! Try to reflect your theme's colours or mood in the different dishes you'll be serving by picking recipes that are inspired by the colours and shapes of the season.
Smells like good times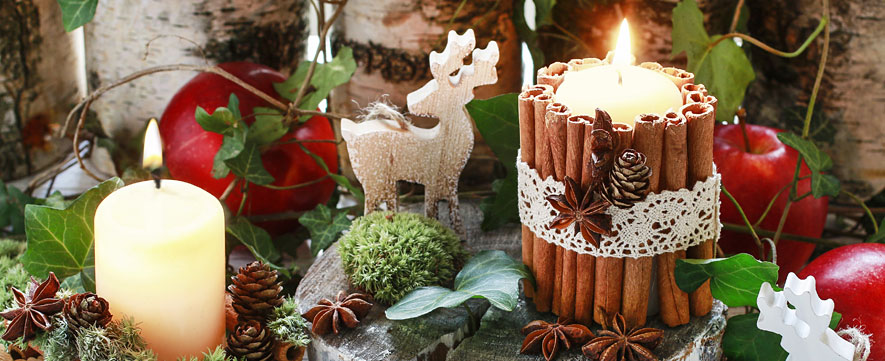 Some of our fondest holiday memories are triggered by scents you find at home: gingerbread cookies straight out of the oven, hot cinnamon tea, peppermint candy and of course, fresh pumpkin. If your hands are full with some last-minute holiday shopping, a few scented candles and some holiday-scented soaps stylishly scattered on the table will do the trick.
Keep it simple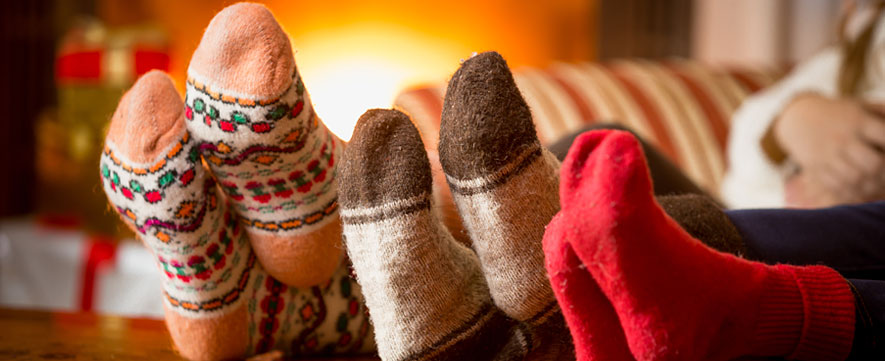 If you're more into celebrating and less into planning, it's always an option to sit back, relax and enjoy the simple things that matter most to you and your family… like reconnecting with your loved ones, enjoying a delicious meal together, and maybe, if everyone's been nice this year, opening a gift or two!
Keep
in mind:
Different types of pies and fillings require different baking methods.As a general rule, it's better to opt for blind baking if your pie will have an unbaked filling, like creamy chocolate or lemon custard. In case you're making a quiche, it's better to bake the pastry with the filling at the same time.
Subscribe for Some Sweet Updates
I want to receive the latest news and information, offers and deals from Nestlé. I can unsubscribe at any time.