The art of tempering chocolate
Article Details
There are countless recipes and ways to indulge in the delicious taste of chocolate. But you might want to perfect your tempering technique if you're aiming to dip, decorate or create with this sweet ingredient.
Tempering chocolate is the technique of heating chocolate to very precise temperatures and working it until it becomes smooth, with a silky finish. Sound tempting? Grab your cooking thermometer and let's start tempering!
There are a few ways to temper chocolate to suit your exact needs.
Some are slightly more complicated than others, but here's one of our favorites:
1. Chop:
First you'll need about 300g of dark or milk chocolate. Chop it coarsely and stir 2/3 of it in a 'bain-marie', which is a bowl placed over a pot of gently simmering water. Chocolate does not like water at all so make sure the bottom of the bowl does not touch the hot water.
2. Heat: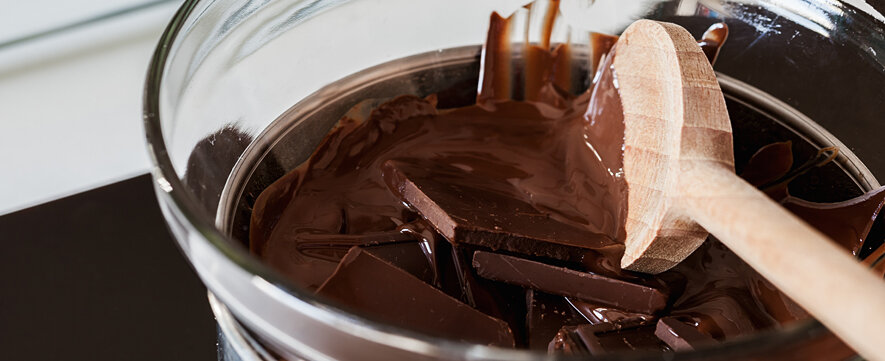 Place your cooking thermometer into the mix and remove the bowl from the heat as soon as the temperature reaches 45°C. Add the remaining chocolate and stir with a spatula until incorporated with the melted chocolate.
3. Cool & heat: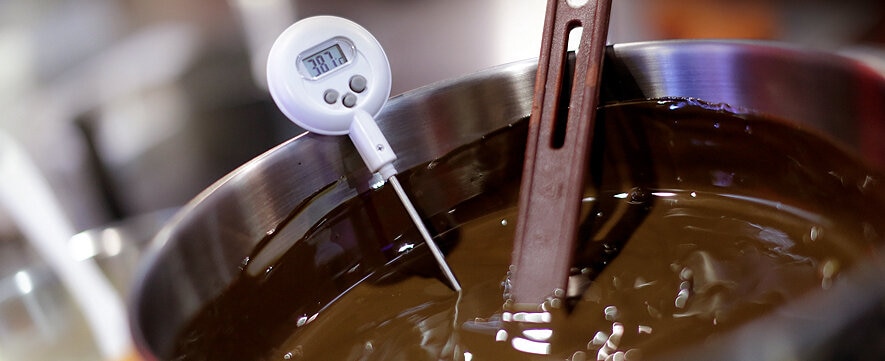 Keep an eye on the cooking thermometer in the mix. As soon as the temperature drops to 27°C, return the mix to the bain-marie. Keep stirring gently until the temperature reaches 32°C. Remove and allow it to sit in a cool place. The tempered chocolate should look shiny and feel silky. It's now ready to coat fruits or use as a sweet dip for cookies and marshmallows.
Things
to avoid:
Chocolate and water don't mix well, so make sure you keep it as far away as possible from your chocolate. Also, chocolate is a sensitive ingredient; overheating or overcooling it will damage it fast, so stay focused while tempering.
Subscribe for Some Sweet Updates
I want to receive the latest news and information, offers and deals from Nestlé. I can unsubscribe at any time.