Article Details
Eid celebrations are never complete without the soft and crumbly feel of Maa'moul sweets. Also known as Kaak El'Eid in some parts of the Middle East, Maa'moul are semolina-based cookies stuffed with date paste, sweetened ground walnuts or pistachios, mixed with rose water and orange blossom water. The end result is a rich bite-sized burst of sweet memories.
The tradition of Maa'moul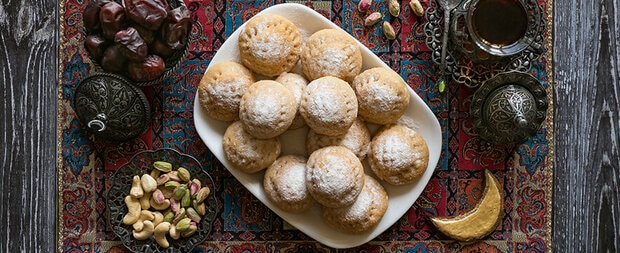 Making Maa'moul is a time-consuming process that's worth every minute. But given how rich and irresistible these small cookies can be, most people tend to make them only around Eid El Fitr, Eid Al Adha or Easter. In fact, the making of Maa'moul is a tradition in itself when members of the family or a group of friends gather together to keep each other company while crafting these small, delicious delicacies.
Making Maa'moul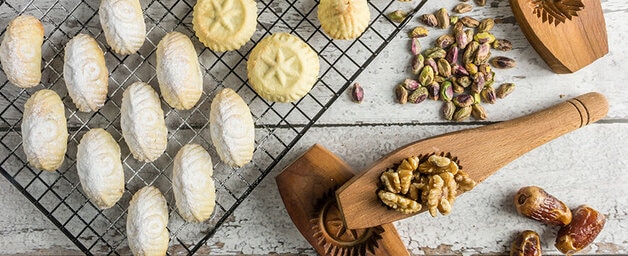 Each and every Arab family has its own Maa'moul recipe, which is passed down from one generation to the next. The basic recipe goes like this: combine semolina with butter and leave it to rest overnight. The next day, add yeast, rose water, orange blossom water and Mahlab (a Middle Eastern spice). Leave the mix to rest overnight. In the meantime, you can prepare different types of fillings such as date paste or coarsely chopped walnuts or pistachios, along with rose water and orange blossom water. For a unique taste, you can also add Nestlé® Sweetened Condensed Milk to the filling mixture.
Decorating Maa'moul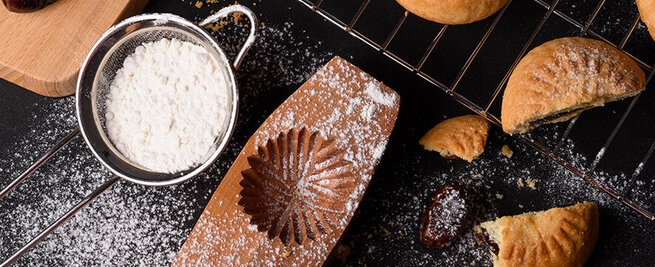 While the preparation of the dough can take some time, most of the effort is in shaping and decorating Maa'moul. There are two ways to go about this either using classical wooden molds that ensure all cookies are the same size and shape, or by taking the slightly more adventurous approach and decorating the cookies by hand using a traditional tweezer made of copper. This technique is more artisanal, but it also puts more pressure on whoever is making the Maa'moul to ensure the same size and shape are maintained, that way all guests are treated to the exact same amount of delicious delights!
Subscribe for Some Sweet Updates
I want to receive the latest news and information, offers and deals from Nestlé. I can unsubscribe at any time.